Telega.io contains more than 3,300 Telegram Channels in its catalog. How do you choose a Telegram channel and ensure its cost corresponds to its characteristics?
In this article, we'll tell you how to calculate the fair cost of advertising on Telegram channels.
Essential Factors for Evaluating Telegram Channels
The Telegram Channels in the catalog have a number of different characteristics. For the calculations, we need two of them: ER and CPM.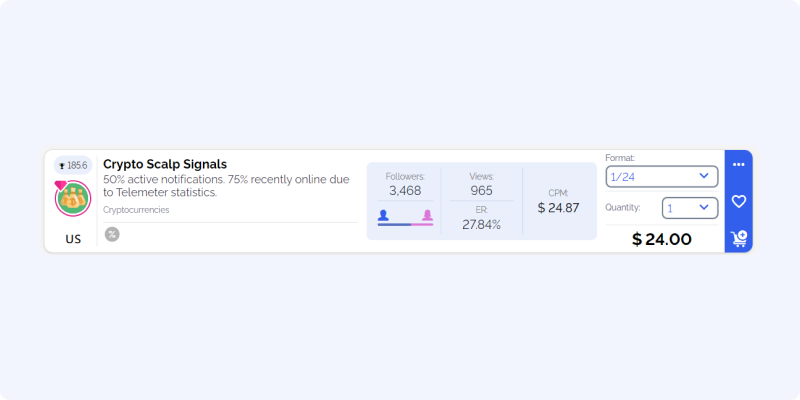 Engagement rate (ER) is a measure of audience engagement, measured as a percentage. It's easy to calculate:
The total number of interactions your content receives / Total followers * 1,000
If a channel gets about 200 views with 1,000 subscribers, ER = 20%. It would be best if you bought ads on the channels with the ER of at least 15-20%.
CPM (cost per 1,000 impressions) is a basic indicator to estimate the cost of advertising on Telegram. Companies pay for every 1,000 impressions an ad receives; an "impression" refers to when someone sees an ad campaign.
Here is the formula:
CPM = (The total cost of the ad campaign / The number of impressions) * 1,000
Exploring Telegram Channel Analytics
You can check analytics in our website's "Telegram Analytics" section.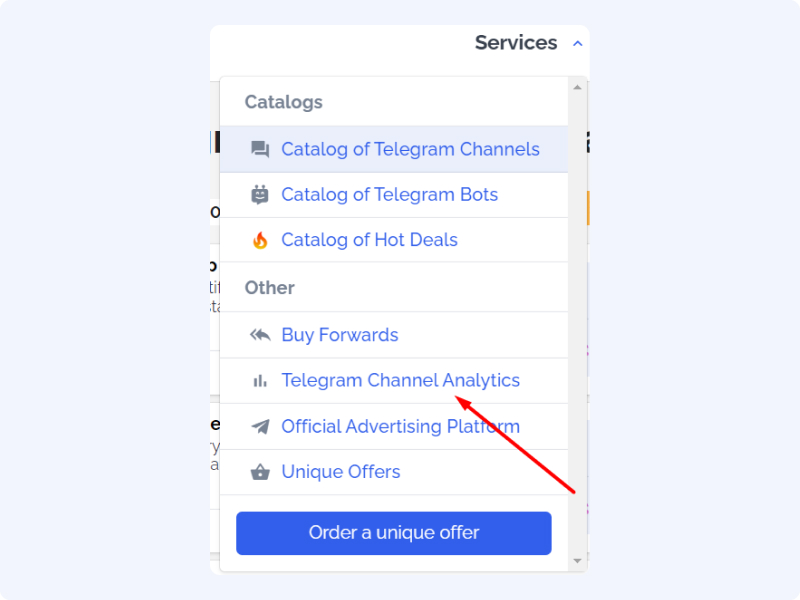 It shows the analytics by topics of channels, the analytics of each separate channel, and the anonymous rating of the Top-10 channels on how to earn money on the exchange.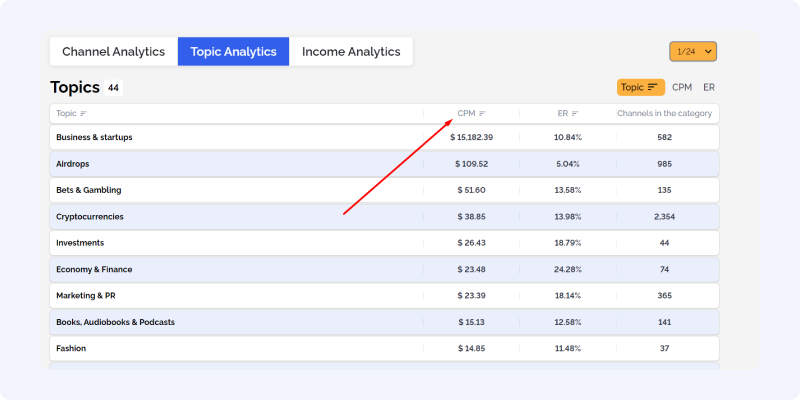 You can sort the topics or channels based on your requirements.
Calculating Telegram Ad Cost for Themed Channels
For calculations, we need two main channel parameters: ER and CPM. You can find them in the section "Telegram Analytics." Note that all values are calculated in placement format (1/24). Now, let's calculate:
First, let's calculate the number of views. Views = Subscribers * ER.
Now we can calculate the cost per post. The cost per post = (Views * CPM)/1,000.
Example.
We need to post an ad on a channel with the topic "Investments." It should also have 10 000 subscribers. In the "Telegram Analytics" section, we can see that ER for this topic is 18.79%.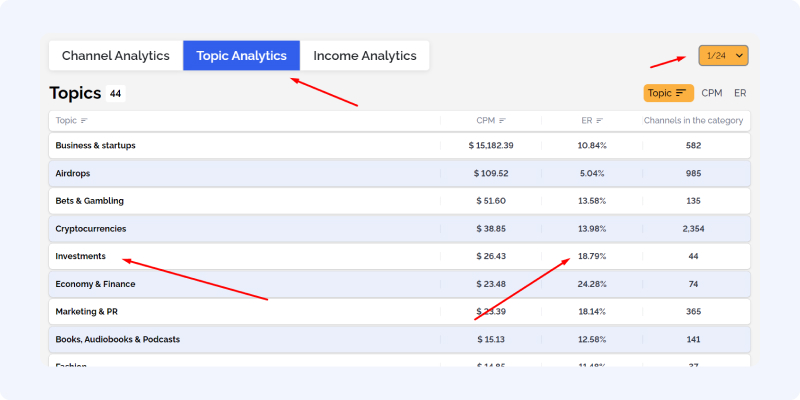 We need to count views. Our requirement is 10,000 subscribers, so:
10 000 * 22.82% = 5,637 views.
Now let's count the cost per post for this topic. We have calculated the views, and CPM is shown in the section "Telegram Analytics."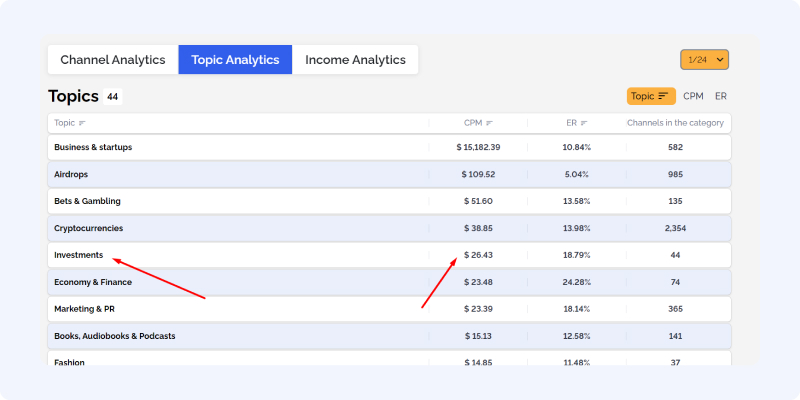 (2282*26.43)/1,000 = $149 - the cost per post.
Note that the actual post cost may differ from the estimated cost. Don't forget that there are many parameters for selecting a channel.
This way will help you exclude overpriced Telegram channels.
Exceptions
There are specific channels on the Telega.io catalog – author blogs. These channels have their unique, authentic style and manner. You can find them by filtering "Blogs" or by checking the channel description and content.
Author channels sometimes have a higher touch price (cost per view and click). But this is justified by the loyalty of the audience.
So, if you have any doubt about the cost, we recommend you pay close attention to the channel content to make a fair decision for the best advertising results.
Want to buy ads and launch your first campaigns? Check the Telega.io Catalog.
Stay up to date with the latest news
📱 Subscribe to our Telegram channel to stay up to date with the latest Telegram marketing news and service updates.