New functionality is already on Telega.io! Media Gallery, Author channels, and uploading projects: in this article, we'll tell you how to use it.
Media Gallery
Now users can upload all the necessary media files on the platform and use them in templates to launch projects! A considerable advantage of this option is that you will not need to search and upload pictures and videos every time you place an order. It is enough to find already uploaded files in the gallery.
How to add files to the Media Gallery?
1) Through "My templates."
This section is located in the menu of your account.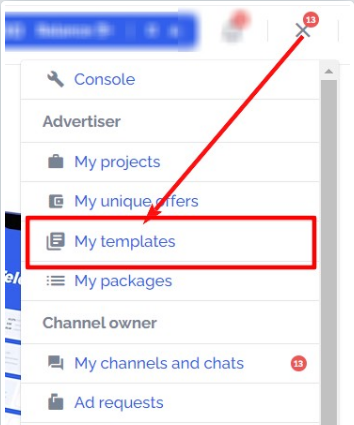 1. Here, we click "Create template":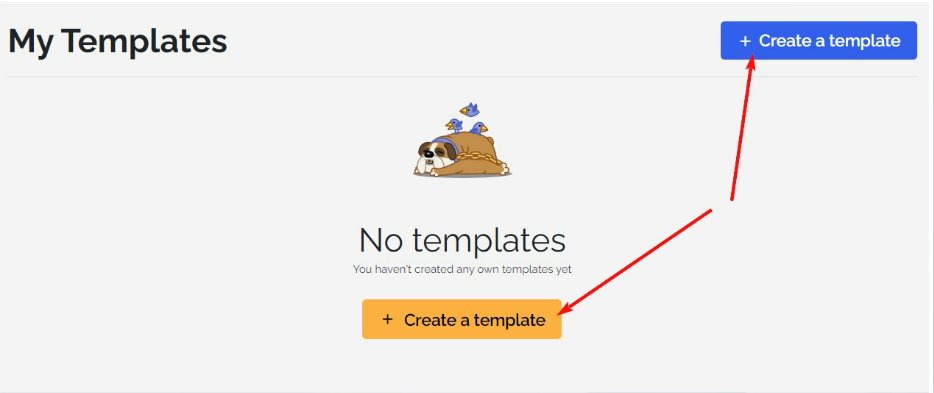 2. The template creation section will open: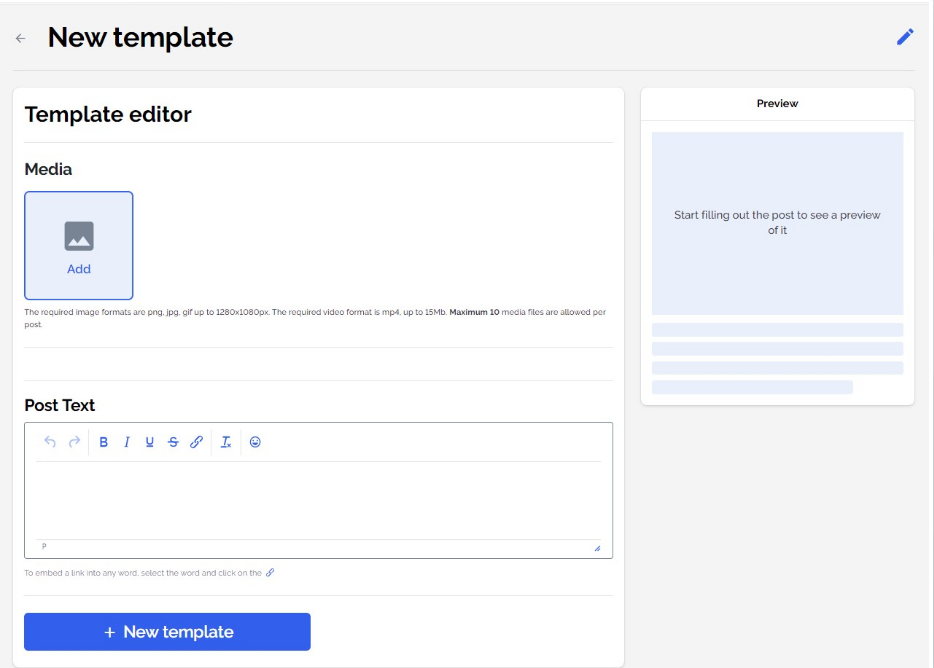 3. Click "Add" in the media block.
After that, the "Media Files" window will appear on the right, which is our long-awaited Media Gallery. Click "Add" and upload the necessary files from your computer.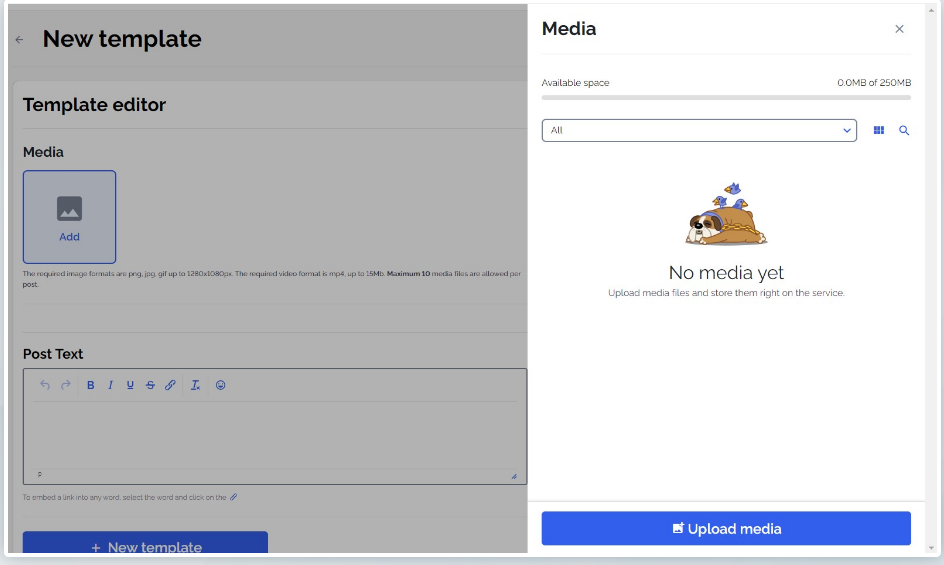 2) At the start of the project, at the stage of filling out the details of the task.
You can also see the Media Gallery after starting the project launch and forming the task for the channel owner.
You can find detailed instructions on working with the Media Gallery here.
Author channels
You start with the form for adding a channel as the channel owner. Now you can put the "author channel" flag when adding your channel to the platform:

As you can see in the screenshot, we have added a button to activate the "Author channel" status with a small field for a description.
If you activate this label, 2 new fields will appear:
- Tell us about yourself and what your channel is about: this description will become the description of the channel in the Blogger Catalog if moderation approves the status of the author channel;
- Add links to social networks: here, users can add links to their blogs/channels, etc.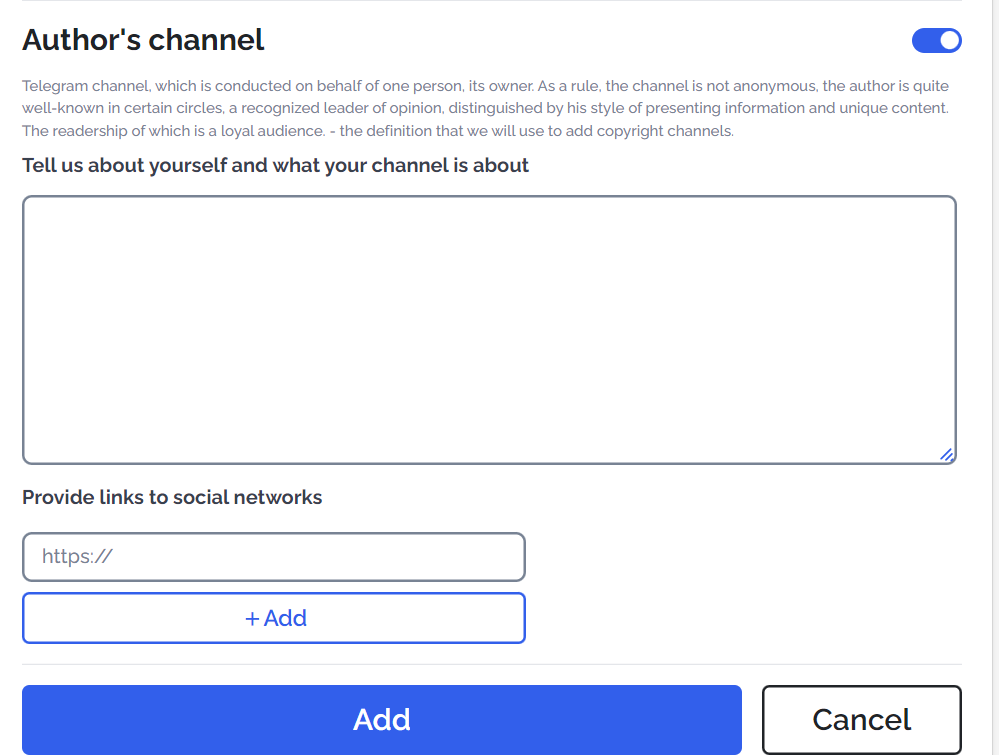 Then the channel goes to moderation with the label "author." The moderators review the provided description and resources through the links and decide whether to assign the "author" status to the channel.
What will change if the channel receives the status of "author channel":
- It will appear in the directory with the appropriate label and with an explanation on hover: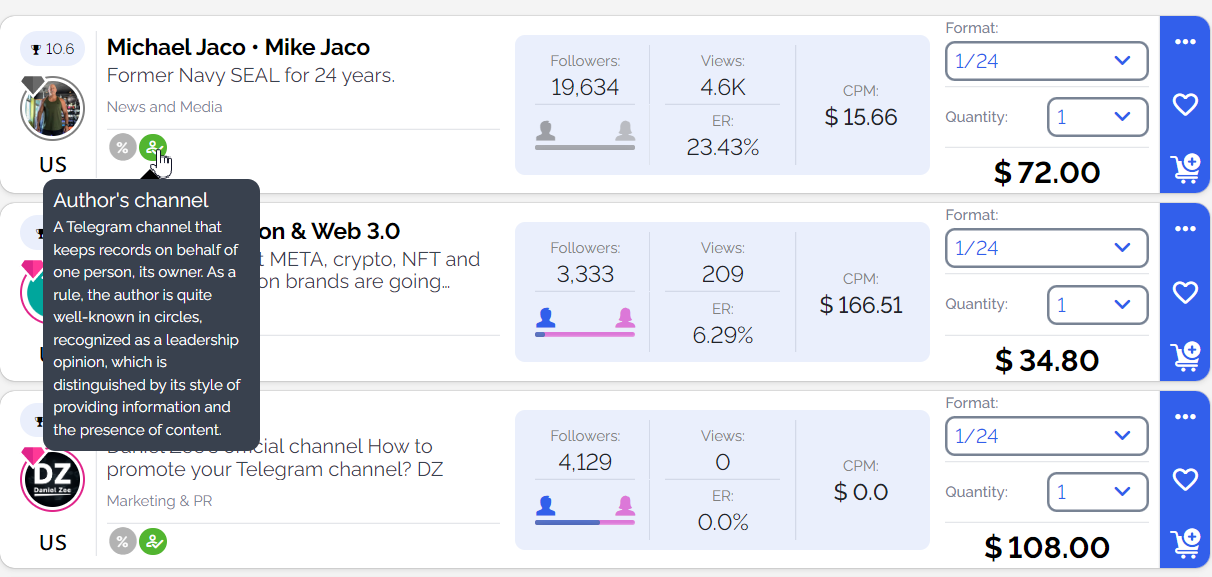 - It will also be displayed by the corresponding filter in the Blogger Catalog: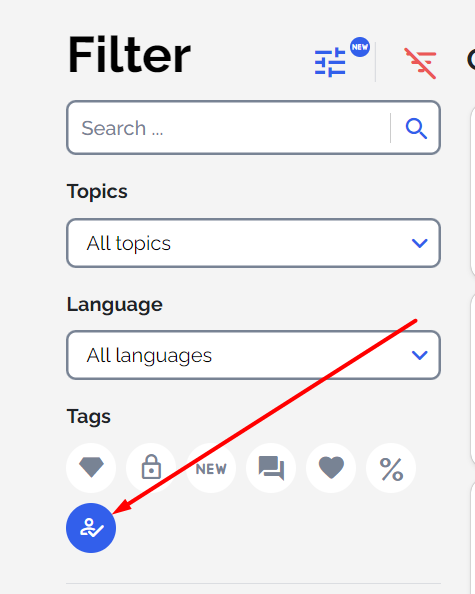 Updated project upload
The new type of project upload:
1. Now, in the projects upload section, you can see the folders you have created and the projects added to these folders.
2. Each folder will contain the following data about the projects:
- name (assigned by you);
- project price;
- all requests for channels for this project.
Uploading a separate project will carry the name of the project and its total amount without a folder.
All other data remains the same, so it's still the same tool that you know.