1. Discounts
Channel owners can now give discounts for repeat and wholesale orders.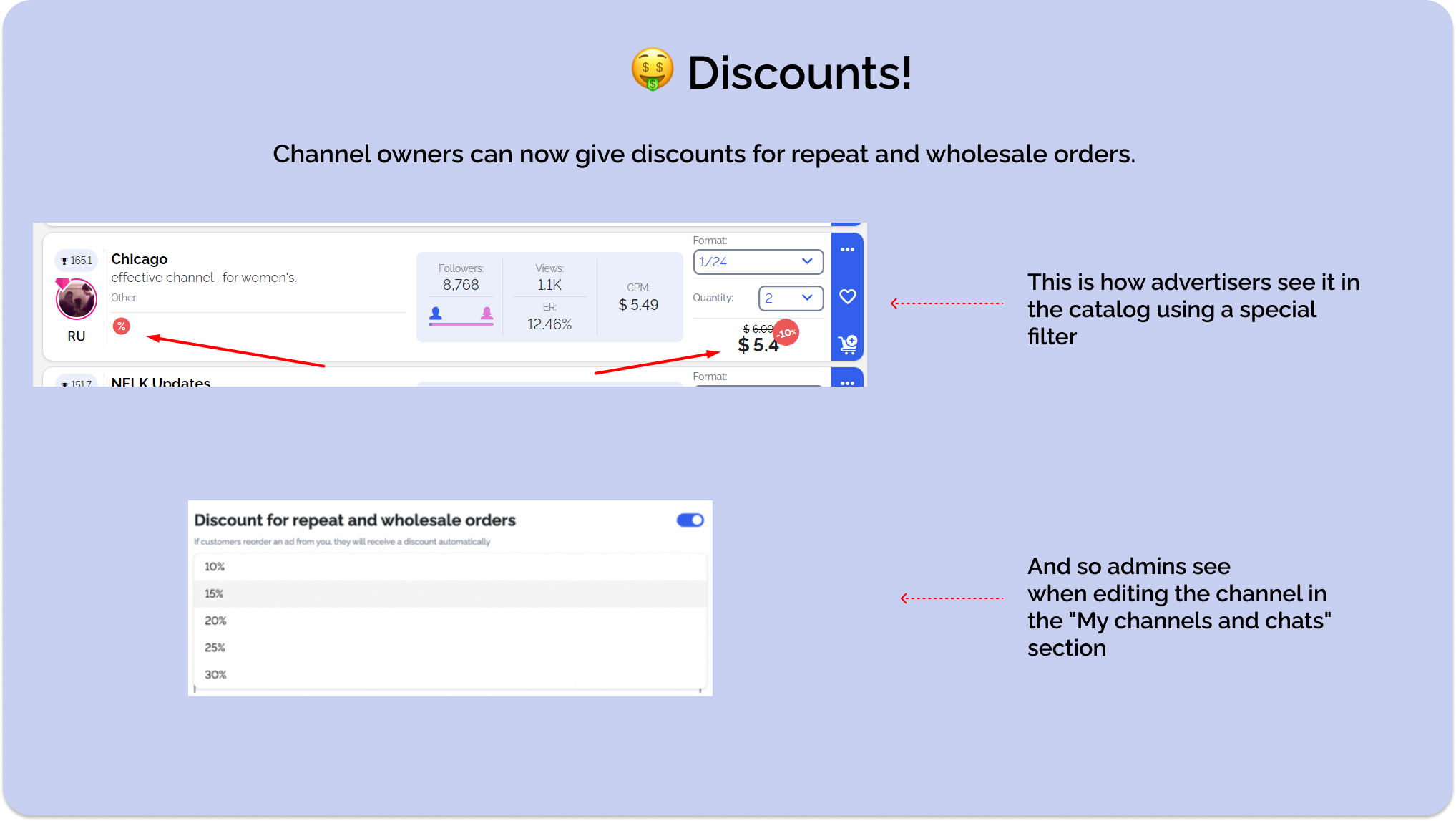 How to find channels with wholesale discounts
Use a special filter in the catalog and select 2 or more placements to activate the discount.
How to find channels with repeat discounts
The discount will appear after the first campaign on the channel is completed.
How to add a discount for a channel
Go to My channels and chats section and enable this feature in the channel editing mode.
2. Forwards section has been updated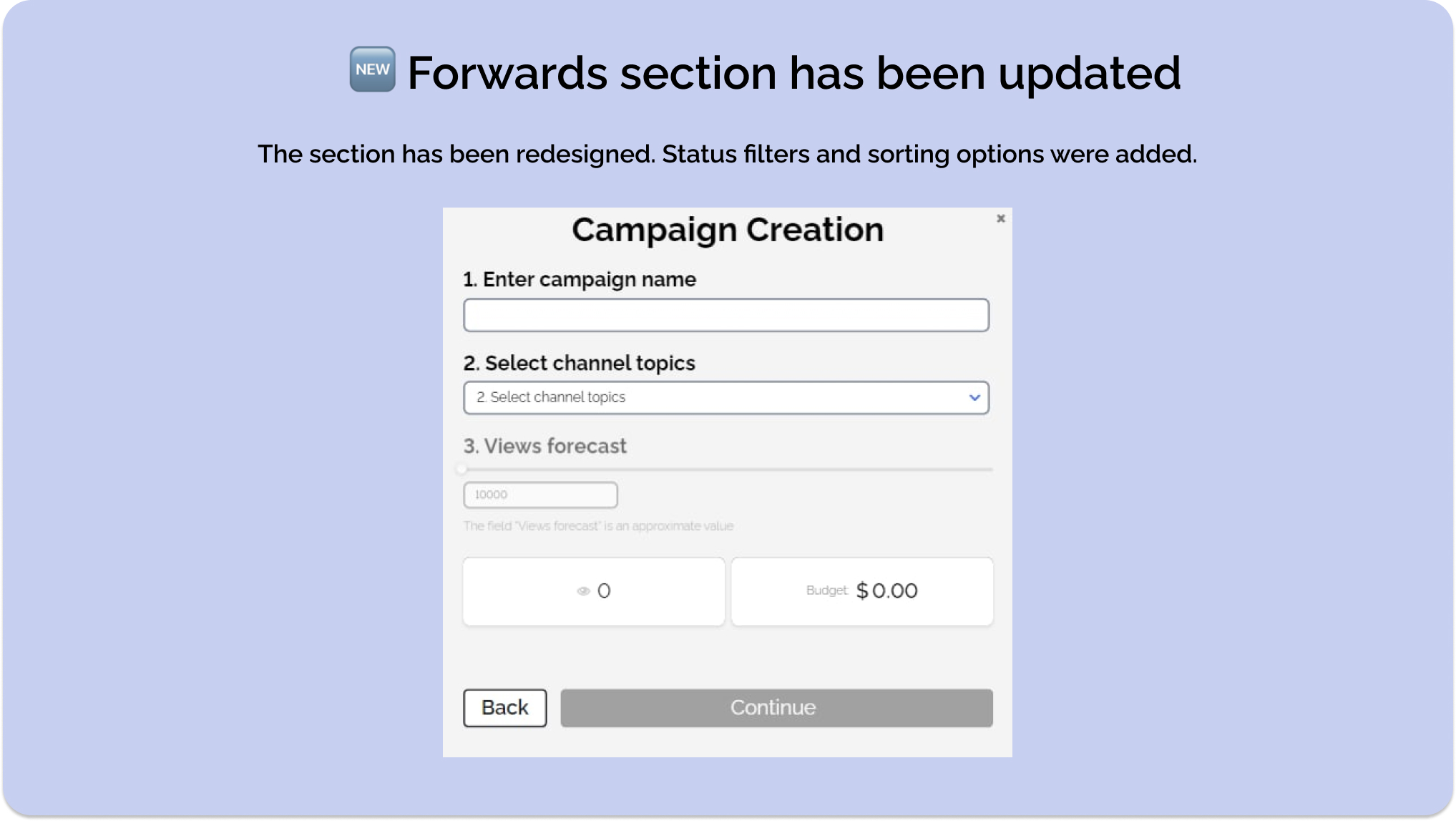 The section has been redesigned. Status filters and sorting options were added.
Go to the My projects section to launch a Forwards advertising campaign.
3. Ordering a unique offer is now easier
You proceed to place an advertising order immediately after purchasing the unique offer. Our managers will launch the ad.
You can always delegate your advertising campaign to Telega managers with our unique offers.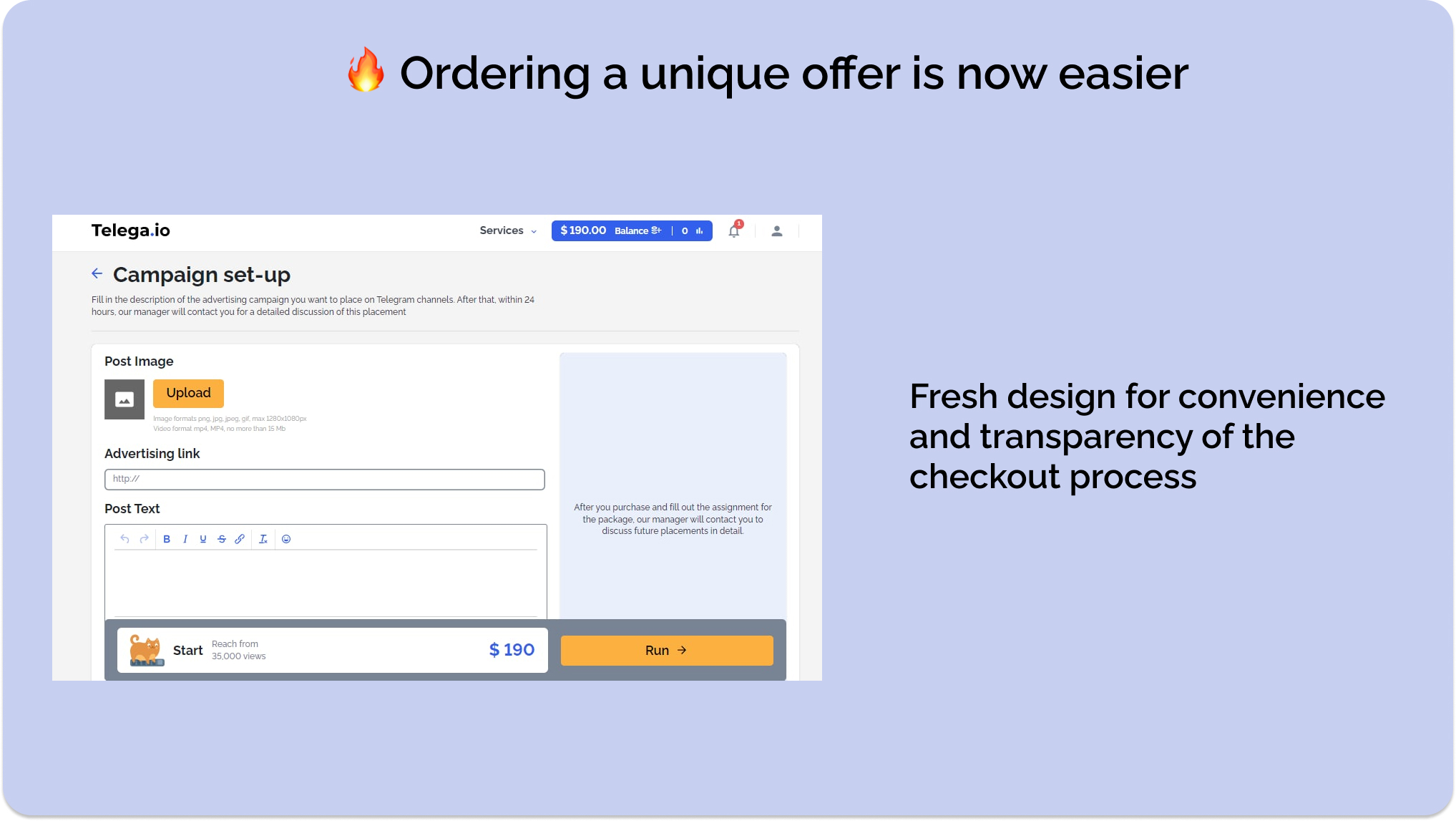 4. Wrong time bug is fixed
Some advertisers experienced a "wrong time" error in the project even though they set the time correctly.
It has been fixed. We apologize for the inconvenience.
5. Affiliate program page has been redesigned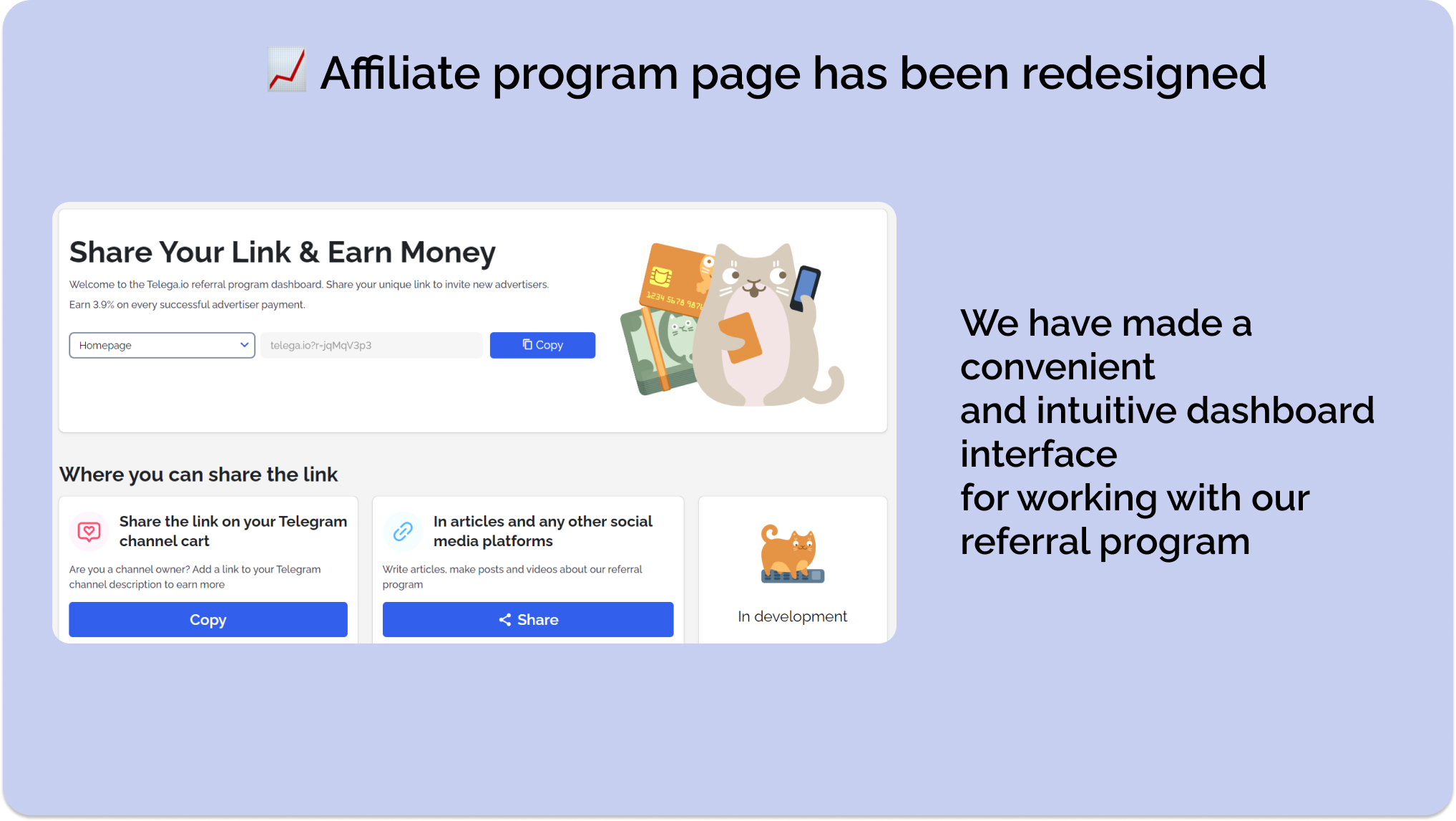 A detailed chart of invited users and earned commissions is now available on the Affiliate program page. Your referral link is still there.