1) The new "Hot Deals" bot
Meet the new "Hot Deals" bot with an advanced filter.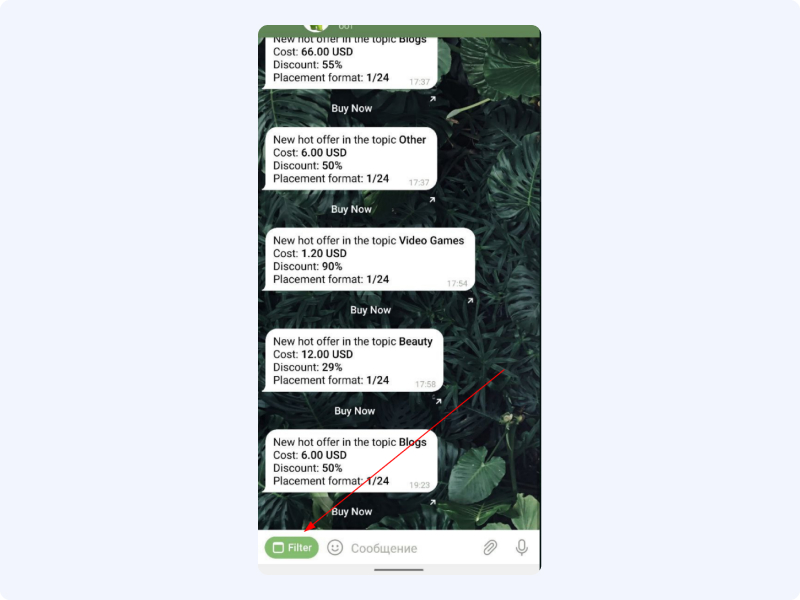 Now you can:
1) Set up the price range.
2) Select the topics of the channels.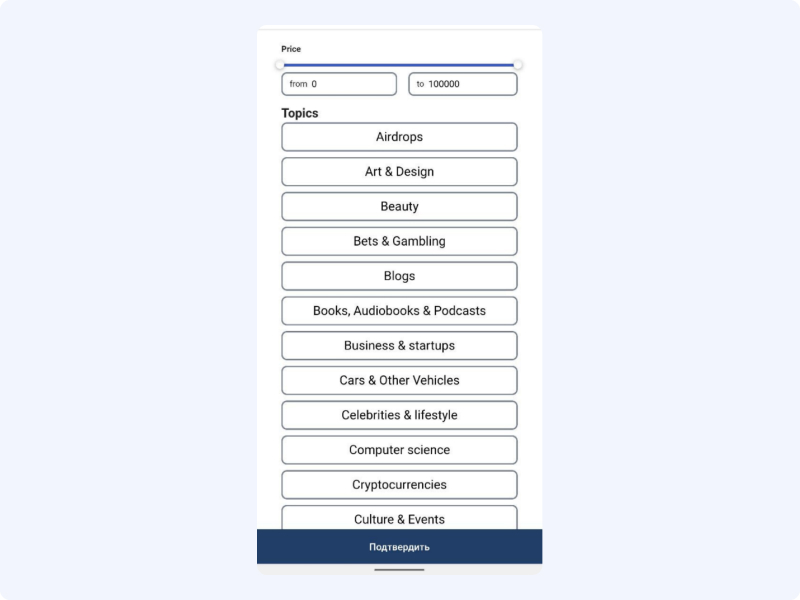 3) Select the placement format.
4) Reset all filters.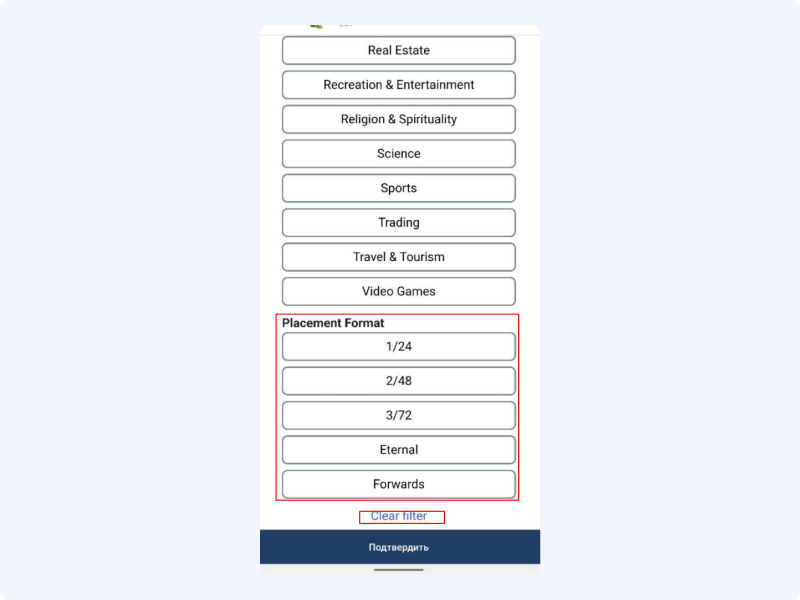 The design of the cards in the "Hot Deals" section has also been updated.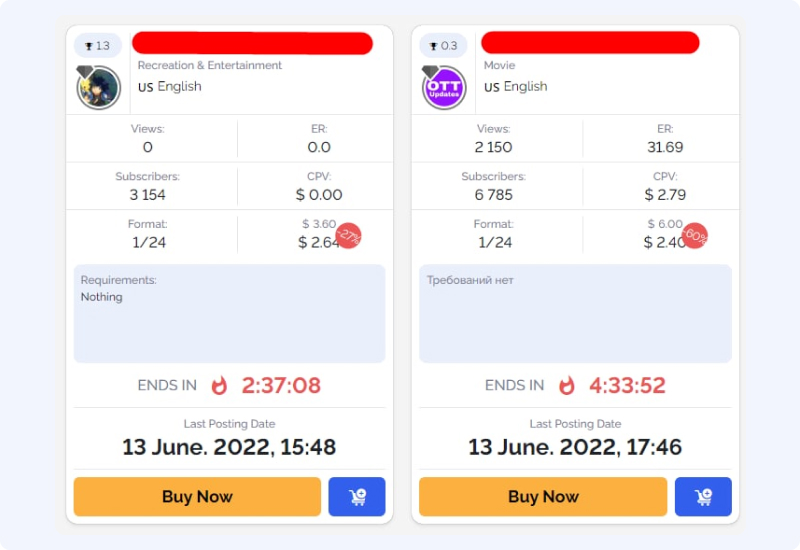 Are you a channel owner and haven't placed a discounted offer on this section? Please read the detailed instructions on how to do it!
2) Updated "Special Offers"
We have refreshed the "Special Offer" design. With "Special offers," the channel owner can offer unique placement formats on the channel or other social networks. Read more about the section in this article.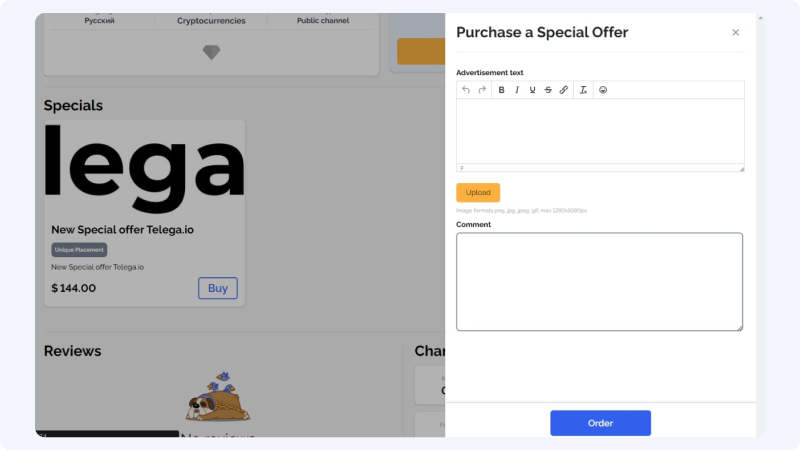 After all, a new and beautiful design is always a delight for the eye!
3) "My Packages" section
We've modified the "My Packages" section for your convenience. Now you can get to the cart directly from the section. To do this, click on the package and open it.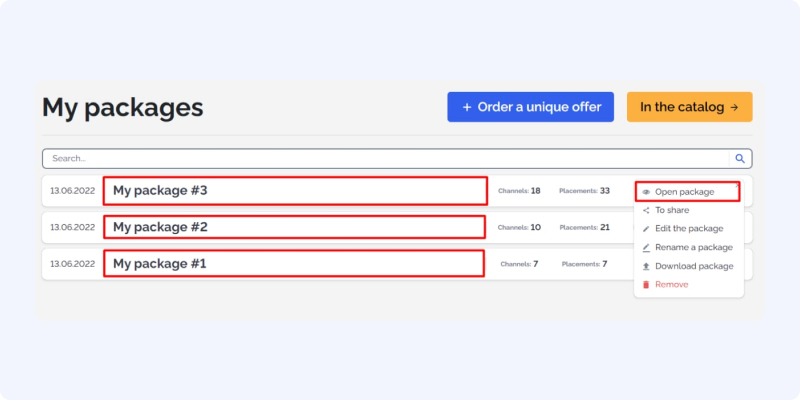 We also have changed sorting by date: newer packages are now placed at the top.
4) Minimum price tags for advertising on the channel
In the last update, we introduced a minimum price for bots and for "Special Offers":
Bots price
EN — $2
RU — 120 rub
"Special Offers" price:
EN — $5
RU — 300 rub.
5) Discounts on repeated placements
Now, when you add a new channel, the discount is activated by default. A 20% discount is automatically selected.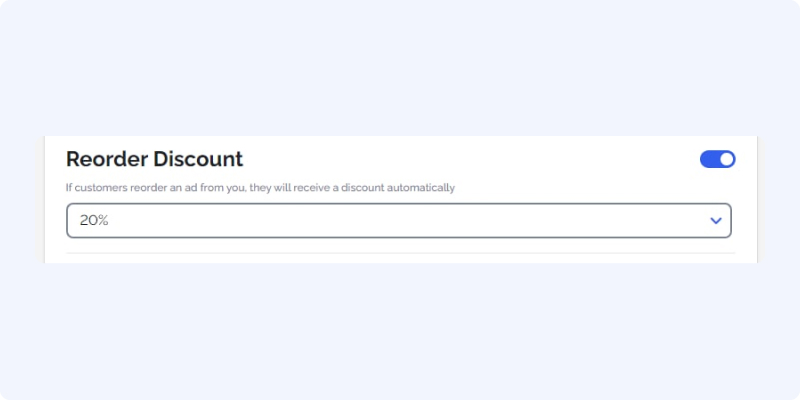 To change or deactivate the discount value, go to "My Channels and Chats."
7) Channel editing
Now, when you edit a channel, the link remains visible but unavailable for usage.