Work with legal entities and individual entrepreneurs is regulated by the terms of the Agreement.
To purchase the service, you need to:
go to the recharge page;
press on the "Legal entity or IE" button;
enter the amount of deposit, bank details, current account, and contact information;
click on the "Create" button.
When the work is completed, an Acceptance Act is issued; you can download it in the section "My invoices and acts."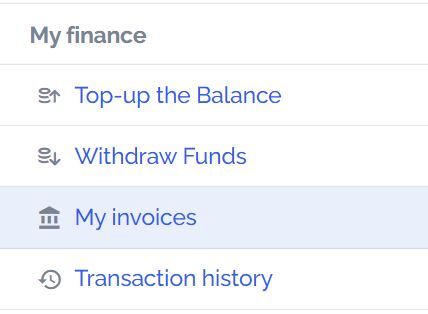 Notice:
The money will be transferred to your account within 1-3 working days.
The minimum deposit amount for legal entities is $200.
The exchange is not a VAT payer.
A commission for topping up the balance is 15%.
By using the exchange, you agree to the terms of the public offer.