To withdraw funds from the ad exchange:
In the top menu press on the "Balance" button;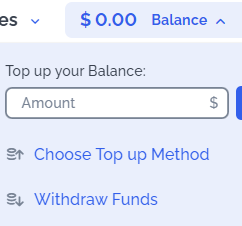 select the "Withdraw money" option in the menu;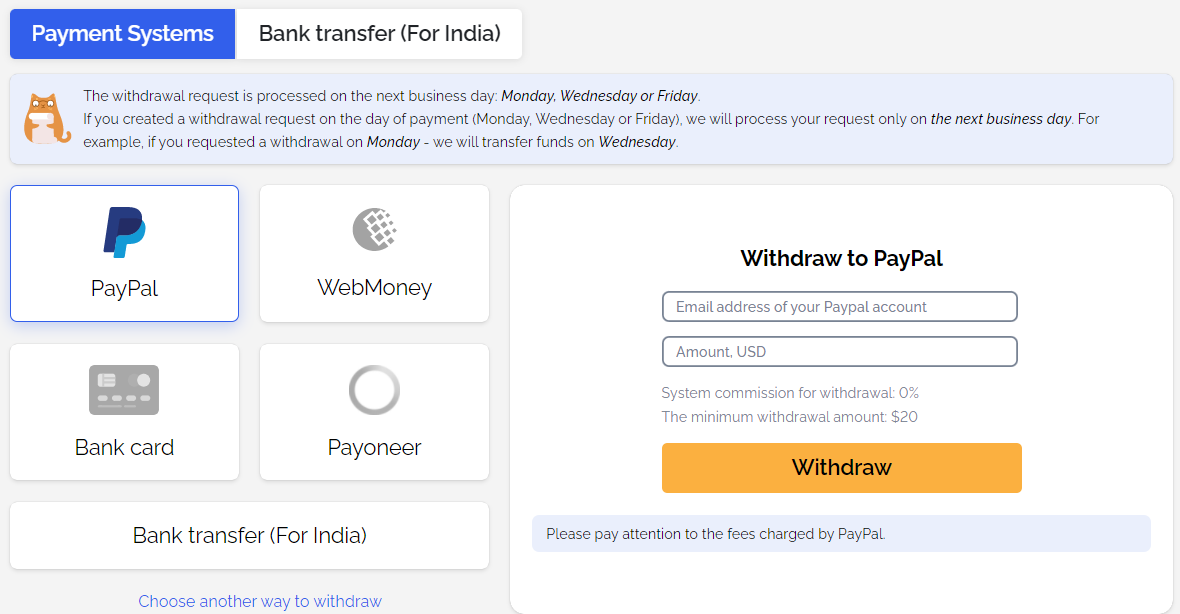 Make a new withdrawal request by one of the available methods;
A confirmation message will be sent to your email or Telegram notification bot.
Notice!
The withdrawl is made strictly on operational days: Monday, Wednesday and Friday.
The request that is made on the payment day will be processed during the next operational day. For example, if you requested a withdrawal on Monday, the money will be transferred to your account on Wednesday.
Withdrawing funds to a bank card, as well as WebMoney and Payoneer wallets is charged with a fee.
Withdrawal is made within the established limits.
You can learn more about the limits and the size of the fee here.