Templates is a convenient tool for pre-creating any number of advertising posts for placement in various Telegram channels.
Templates are used in the third scenario, when you want to create unique posts with unique links.
go to the "My Templates" section or open it in the next tab. Click the "Create Template" button;

Use the editor to format your ad post;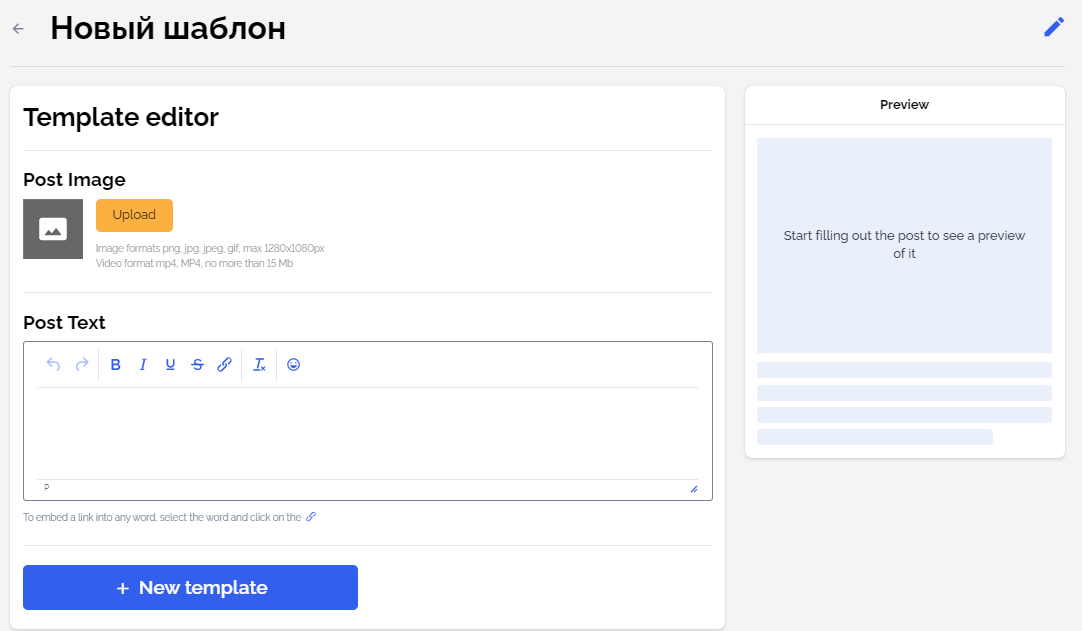 Click the "New Template" button;

Next, when placing an advertisement order with the third scenario, choose prepared template from the list.