What is Telegram?
Telegram is a cross-platform messenger that enables users to exchange text, voice, and video messages. Today, it ranks second in the App Store social networking rankings.
Telegram's audience worldwide has reached 500 million users and is growing. The difference between men and women is getting smaller every year. It is estimated that among these millions of people 61% are men and 39% are women. The main age of the audience is 20-40 years old. Telegram is getting especially popular in Asia, yet people all over the world are growing more and more enticed.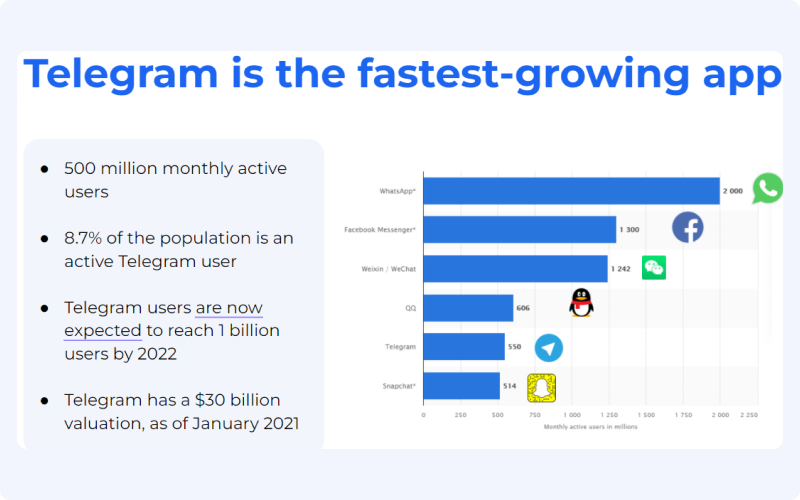 Leading topics on Telegram:
IT

Crypto

Trade

Marketing and PR

Education
55,5% of the audience are into these topics and among them, IT is taking the lead with a huge gap - 22.5%.
Community types in Telegram
3 main types of the community may be defined:
Let's take a closer look.
Channel
This is a basic public page, similar to those of any other social network. The channel allows the owner to convey a message (post) to the audience. Only an administrator may post. Subscribers can interact with each other and with the author only in the comments.
Telegram channels and groups can be either public or private. One can join the latter only via an invitation link.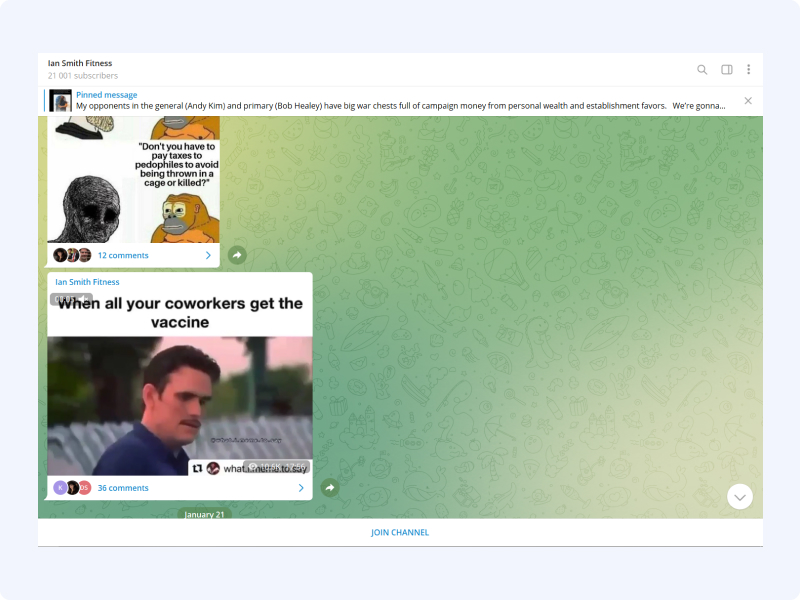 Channel owners have access to detailed channel analytics and can track the following indicators:
Overview

Growth

Followers

UTC

Views by source

Followers by source

Languages

Recent post

Notifications

Interactions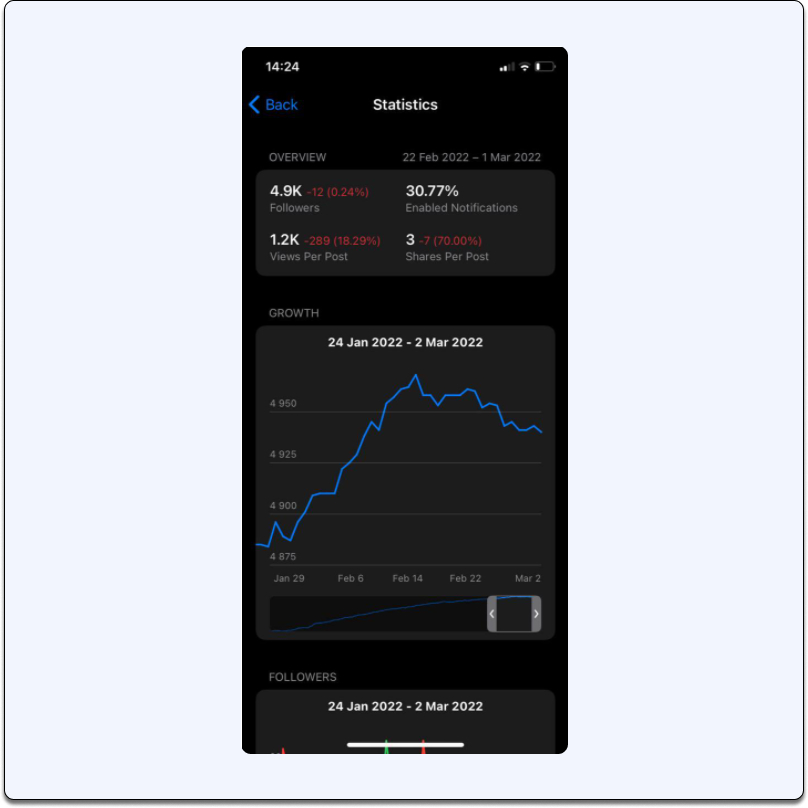 Channel owner can also:
switch comments on and off

switch reactions on and off

create and use invite links in advertising campaigns
Group
This type of community is similar to its counterparts in any other social network. Subscribers can exchange messages with each other. A channel can have an unlimited number of subscribers, whereas a group can have up to 200. However, the group can be upgraded to supergroup status, allowing it to have up to 200,000 members.
You can start a Telegram group to:
Chat to communicate with subscribers, increase engagement and loyalty.

Private chat - a platform for paid events.

Special chats - users of messengers, subreddits, and social networks are becoming more and more interested in niche communities. The interest has grown by an average of 30-35% in 2021 and it keeps growing rapidly. In 2022 it can be called a trend.
Bots
A bot is a special program with a huge set of functions. Their main task is to simplify the work of users.
Bots can help Telegram channel owners:
Bots can help businesses and companies:
Setting up a helpdesk for your site. Telegram bots are a great way to provide prompt technical support to your website visitors.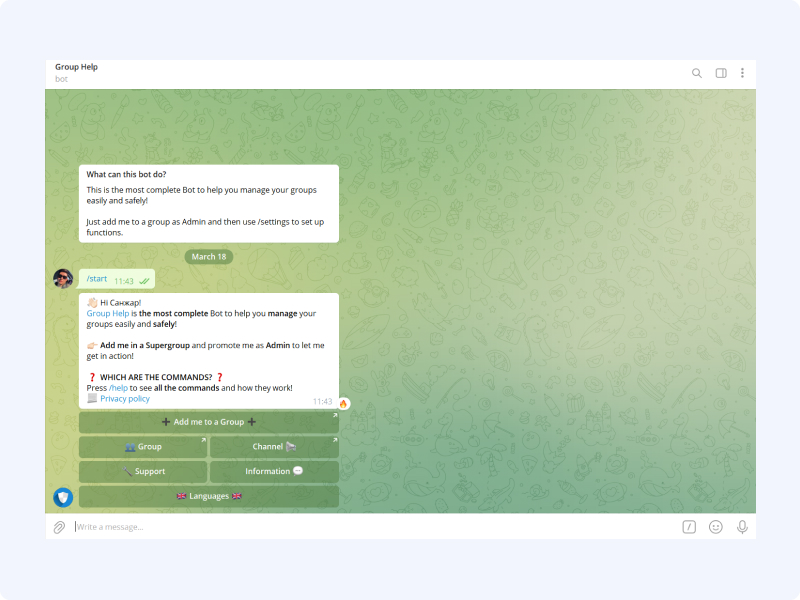 Setting up a sales funnel. Bots from this group will come in handy for your sales funnel. With just a few messages, they will help segment your customer. At the output, you will receive a customer base distributed according to the specified criteria.
Creating an online store. Yes, you can create your own online store using a Telegram bot. It will replace the web catalog.
Advantages of Telegram
Telegram is attractive for companies and bloggers alike due to a combination of factors.
Instant Messenger - instant notifications, no smart feed. This allows you to get the maximum reach of your audience. Your post's deliverability is 100% because they are not lost in the feed.
Trust relationships - the promoted channel is located among friends in the contacts list and that makes it very visible. Do not spam and post at night, otherwise, the user can "mute" your channel.
Active audience — channels may have fewer subscribers in Telegram than in other social networks, but these subscribers will be more concentrated and alive.
High effectiveness of advertising at a lower price - Telegram has a high user ER (audience Engagement Rate). However, Telegram channels generally have fewer subscribers than channels of other social networks. Thus, the cost of advertising in most of the topics is lower, but the result is the same. The most expensive topic for advertising in Telegram is Finance and Crypto.
Check yourself
Complete a short quiz to remember the main points of the lesson. It will help you prepare for the certification test.
In the next lesson, we will learn how to set up ads on Telegram. We will discuss the features of the messenger and explain how to start an advertising campaign.